Dear Community Businesses and Friends:
The Barrington Children's Choir (BCC) provides choral education with the finest music repertoire to children in grades two through twelve. Established in 1986, BCC is considered a community treasure, enriching the arts and giving back to local audiences through the gift of song. We are thrilled to announce our 2022 Winter Concert: Snowy Days, Starry Nights. Under the direction of Artistic Director, Joyce Haqq, and Associate Director, Kate Lee, the program will feature our four choral ensembles performing a mix of wintry and holiday music that celebrates the exuberant days of the holiday season, and the peaceful moments of winter.
There will be two performances on Saturday, December 10 at 2:00 and 6:00 p.m. at Barrington United Methodist Church (98 Il-62, Barrington). The 75-minute concerts will be presented without an intermission.
Your support of our organization as a Concert Program Book Advertiser would be truly beneficial, and connect you to our audience. We hope to welcome 150-180 guests to our concerts, so a total of over 320 audience members! Information regarding our program book advertising space and costs is attached.
Thank you very much for your consideration!
Donate Today! 
Please consider supporting BCC with a donation.  Our organization is a 501(c)(3) non-profit organization and we appreciate your support in keeping strong art and music programs in the Barrington and surrounding communities.  We could not do it without your generous support. 
Your generous donations enable a strong children's choir (BCC) with over thirty years of legacy, enabling the joy and richness of music and singing throughout the community. Thank you for supporting the community and your generosity! 
Donations can be made through any payment portal you prefer:   
(2) Contact:  Email our Financial Development Board Member
(3) Mail Check:  Barrington Children's Choir and mail it to:  
      Barrington Children's Choir  
      PO Box 1893  
      Barrington, IL  60011
#KEEPBCCSINGING
We rely on your support!
From grants to program ads, donations to matching contributions, and volunteering to board service, there are all sorts of ways to support these singers and ensure music-making opportunities for the next thirty-plus years!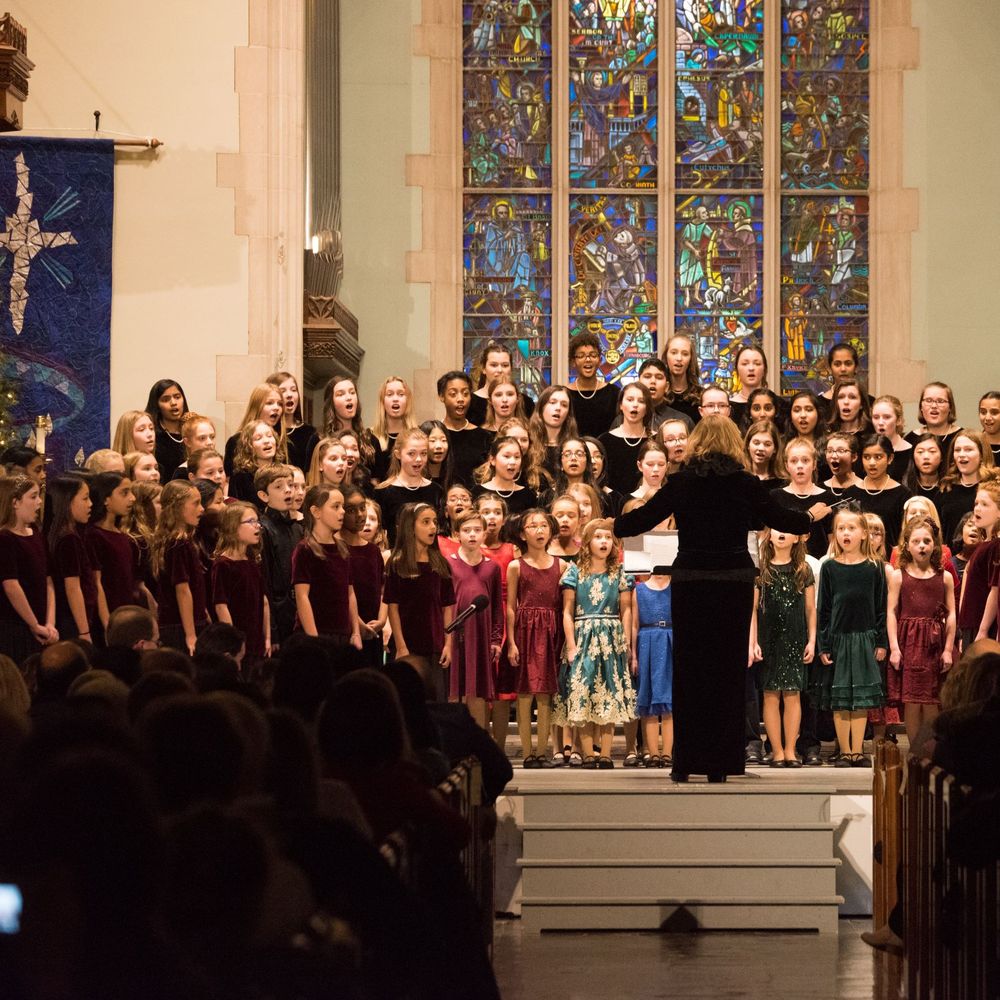 Spring 2022 Program Book Advertising Opportunity
A SPECIAL THANK YOU TO OUR SUPPORTERS
SPRING 2022 GRANTS 
Barrington Area Community Foundation 
Sustainability Grant 
Barrington Junior Women's Club 
Spring Concert Grant 
SPRING CONCERT 2022 SPONSORS 
CONCERTMASTER SPONSOR 
Dominic and Jessica Green 
PATRON 
Dee Beaubien 
CHAMBER CHOIR SPONSORSHIP 
Carol Sesso 
IN-KIND DONATIONS 
The Brodin Family 
The Thompson Family 
LILAC FESTIVAL CHOIR SPONSORS 
Skopek Orthodontics 
Stephanie Skopek, DDS
Matching Contributions
Does your employer offer to make a "matching contribution" when you make a donation to a non-profit. As a 501(c)(3) qualified charitable organization, Barrington Children's Choir holds the non-profit status required by most Matching Contribution plan guidelines.  Contact our development team via email at singbccfinancialdevelopment@gmail.com and they will give you all the information required to help you complete any forms required in the matching contribution process. 
When submitting a matching employer contribution, your employer can:
Check payable to Barrington Children's Choir
Mail it to: 
Barrington Children's Choir
PO Box 1893
Barrington, IL  60011
If your employer requests our Federal Employer Identification Number (FEIN), it is 36-3625047.
Spring Concert 2022 Program
Hear alumni tell us stories of their experiences of joy and personal growth singing with BCC...