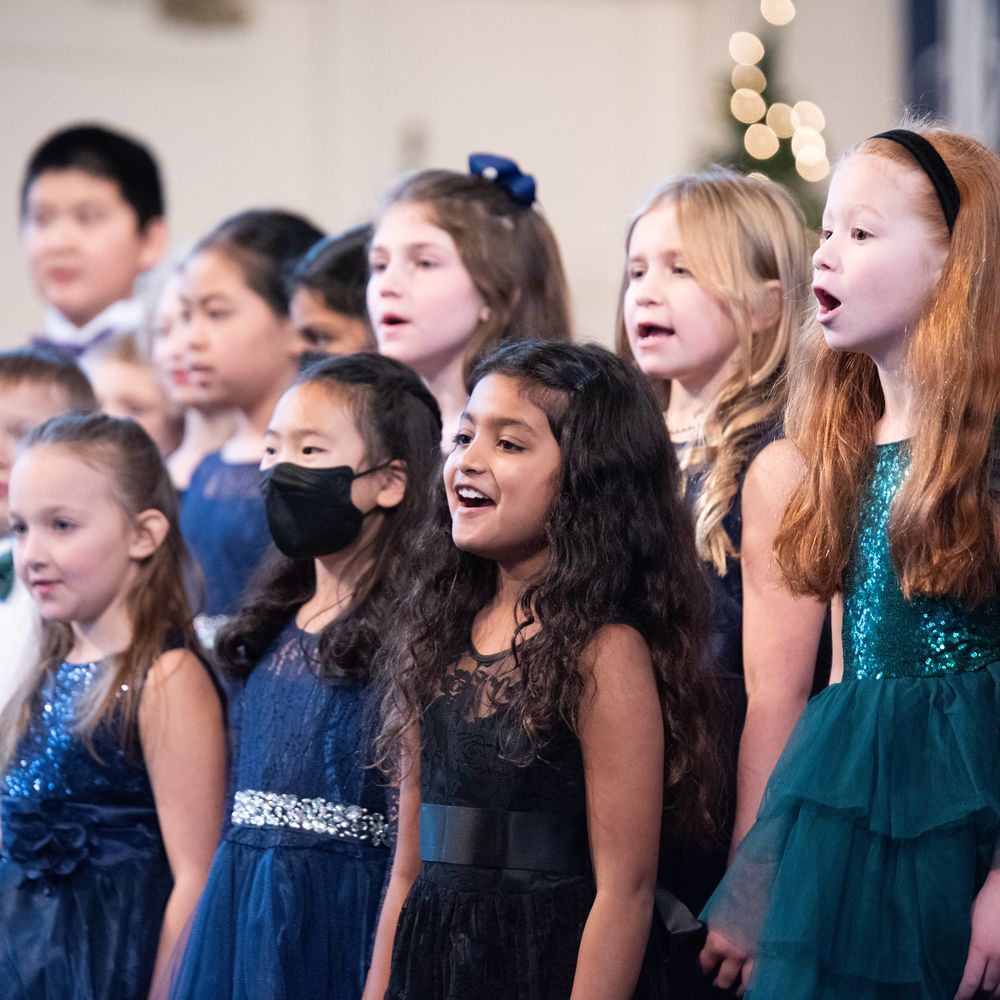 Barrington Children's Choir
The founding of the Barrington Children's Choir was the realization of a vision cherished throughout the career of Founding Artistic Director, Peggy Crawford: uniting the purity and simplicity of children's voices with the finest traditional and contemporary choral music. Today, with Barrington Children's Choir in its 36th season, the program continues to impact lives through music under the leadership of our Artistic Director, Joyce Haqq.
Mrs. Haqq is responsible for crafting the vision of the BCC choral experience. As Artistic Director, she helps build an inclusive program centered around quality music education and two major performances annually. Our various choirs also make many smaller appearances throughout the season. Mrs. Haqq is supported by our Grace Notes director, Miss Hope Miner, who helps our developing singers grow through performance experience and education.
Established in 1986, the Barrington Children's Choir (BCC) is currently comprised of choristers in grades two through twelve, from many suburban communities. The following training is offered:
Grace Notes (Typically Grades 2 to 4) Designed to inspire the youngest voices to sing with beauty while laying the foundation for continued choral training.
Prelude (Typically Grades 4-6) Singers accepted into Prelude Choir demonstrate a strong ability to match pitch; they are confident in their singing and produce a more mature vocal sound. This intermediate ensemble will continue to strengthen each singers' performance stamina and musicianship
Chamber Choir (Typically Grades 6-12) Primary performing choir, most experienced and focused choristers.
Acappella Choir Auditioned acapella group, select members.
Each choir rehearses weekly, performs at the annual Winter & Spring concerts and performs at numerous civic, church and corporate events. The choirs typically tour every other year. The Chamber Choir participates in both domestic & international festivals, while the Prelude Choir travels domestically.
The organization is managed by a staff of choral directors & accompanists, an Administrative Director, and a Board of Directors that manage a high level of parental involvement which focuses on volunteerism and fundraising events.