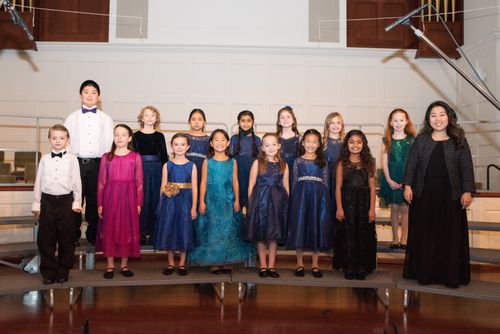 Grace Notes
Conductor: Hope Miner
Grace Notes (Typically Grades 2-4)  
Singers of all musical ability levels will be accepted into Grace Notes.  This ensemble is intended to give all beginning choristers a chance to work on basic singing skills and have some new performance opportunities in December and May. The pedagogy of this ensemble will focus on good quality vocal production, unison and simple part singing, and overall musicianship training including ROTE learning and an introduction to solfege and basic music reading skills.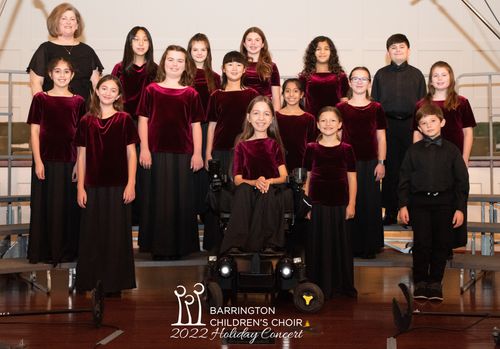 Prelude Choir
Conductor:  Joyce Haqq
Prelude (Typically Grades 4-6)  
Singers accepted into Prelude Choir demonstrate a strong ability to match pitch; they are confident in their singing and produce a more mature vocal sound. This intermediate ensemble will continue to strengthen each singers' performance stamina and musicianship. The pedagogy of this ensemble will focus intensely on music reading and vocal performance, through the rehearsal and performance of more challenging choral repertoire. Singers will be singing in 2 and 3 vocal parts and advance their aural skills through a continuation of ROTE learning as well as a more rigorous use of solfege.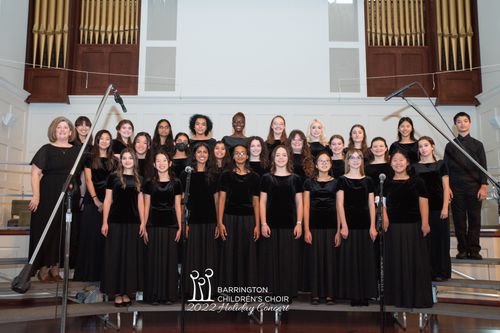 Chamber Choir 
Conductor:  Joyce Haqq
Chamber Choir (Typically grades 6-12)  
Our primary performance ensemble, singers accepted into Chamber Choir demonstrate a passion and dedication for the performance of choral music. At this level, our singers are expected to dedicate themselves to their BCC repertoire outside of our normal rehearsal hours. They must strive to be positive contributing members of the ensemble, by continuing to strengthen their music reading abilities and the power and beauty of their vocal sound. The pedagogy of this ensemble will focus on professional-level choral rehearsal techniques combining ROTE learning, solfege singing, and music reading for the purpose of learning, memorizing and performing advanced choral repertoire.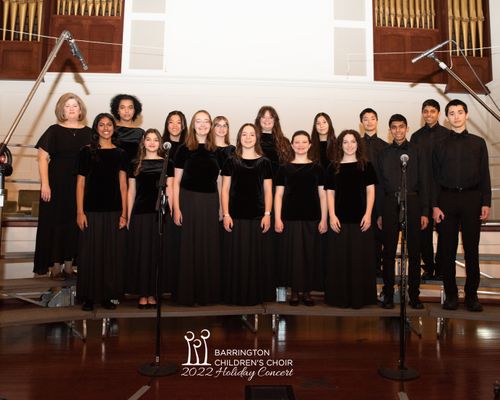 Acappella Choir
Conductor: Joyce Haqq
Acapella  
This select ensemble comprises singers who have been enrolled in Chamber Choir for at least one year. The only exception to that rule is tenors or basses with changed voices who are interested (and qualified) to sing with BCC! Auditions for this ensemble can take place for currently enrolled BCC singers at their Spring placement appointment. In some instances, video auditions will be accepted, due to the fact that many folks travel during the Summer months.